Join us for CMAA's 2023 Club Wellness Summit in Alexandria, VA, July 15-17. This is the first annual summit for CMAA's Club Wellness Community, and will feature four education sessions, networking opportunities, a club tour, presentation, and reception at Washington Golf & Country Club, and several wellness activities!
This year, we are excited to hold this event in Old Town Alexandria, just down the road from CMAA Headquarters, at The Hilton Hotel. You'll enjoy the beauty of this nationally designated historic district on the Potomac River waterfront, as well as its proximity to Washington, DC.
Register
CMAA Member/Club Wellness Community Community Subscriber* Registration: $825
New Subscriber/Summit Bundle: $875
Non-Member/Non-Subscriber Registration: $975
*The Club Wellness Community is the CMAA hub for wellness professionals to connect, share, and engage with one another. CMAA members may subscribe to the Community as part of their membership; non-members may subscribe for an annual fee (2023: $100).
Attendance at all sessions and the vendor showcase qualifies for 8 Club Management Institute (CMI) credits and 2 Association Activity (AA) credits.
Registration is limited! Register now to reserve your spot.
Schedule
Programming begins on Saturday, July 15 at 5:00 p.m. and ends at 12:00 noon on Monday, July 17.
Attendees will visit Washington Golf & Country Club and will also have time to explore and enjoy Old Town Alexandria and the DC area.
Exact times are tentative. More information will be added as it is confirmed.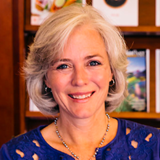 Kelli Watson
Sunday, July 16, 9:15–10:30 a.m.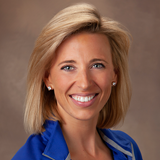 Lauren Leon, CEP
Sunday, July 16, 5:30–6:30 p.m.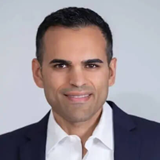 Dr. Keshav Grover
Sunday, July 16, 10:45 a.m.–noon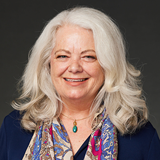 Nancy Griffin
Monday, July 17, 10:00–11:30 a.m.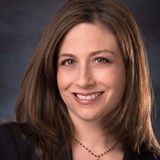 Amy Schlossenberg
Monday, July 17, 10:00–11:30 a.m.
Kelli O'Brien Watson is a best-selling author, coach, and presenter. She is the Executive Director of Todd Durkin's God-Sized Dreams and IMPACT coaching programs and a Platinum Level Coach for the Todd Durkin Mastermind Group. In these roles, she provides business and personal development coaching for executives and professionals around the world.
In 2017, she co-founded Scriptor Publishing Group, Inc., a publishing company dedicated to helping people share their stories and get published. Since then, she has coached more than 200 authors to write and publish their books.
Watson holds a master's degree in counseling education and a life coaching certification through The Academy of Modern Applied Psychology. She is the author of Kelli's Quips: Happy Thoughts for Busy People and Finding My Way Back to Me: Your Journey of Self-Discovery. She has also co-authored several books, including the Amazon best-seller, Author University.
Watson presents, locally and nationally, on topics having to do with health, wellness, mindset, and performance. In 2013, she was honored to be a presenter for the first TedXUtica program.
Watson's life purpose is to motivate, support, and inspire people to get stronger, inside and out. But she finds her greatest joy in the time spent with her family—Graeme, Marcus, Caitlin, Katie, Cameron, and Kira.
Lauren Leon has worked in the health and fitness industry since 2006 after graduating from East Carolina University with a degree in exercise science. She spent the first 12 years of her professional career in the corporate wellness industry which included multi-site management, helping lead the intern program, as well as supporting team culture and group exercise training teams. Lauren transitioned to the private club industry in 2013 when she became the Director of Fitness at Washington Golf & Country Club located in Northern Virginia. She was a member of the Club Spa & Fitness Association and is a member of the Club Management Association of America and the Club Wellness Community powered by CMAA.
Additionally, Lauren is a certified exercise physiologist, a professional member of the American College of Sports Medicine (ACSM), and a functional aging specialist with the Functional Aging Institute (FAI). Over the course of her career, she has carried numerous group fitness certifications. When asked what formats she can teach, the answer is always, "anything except yoga" because she prefers to keep yoga a personal practice.
Leon owes the trajectorially of her career to a traumatic four-wheeling accident when she was 16 years old that left her wheelchair bound and in physical therapy for multiple years. Through this experience, she felt a pull on her heart to pursue a career in physical therapy. During her internship while in school, she found that her true passion lies in the preventative side of fitness. Early on in her career, her primary focus was helping members and clients reach their goals through individualized and progressive programming. Today, she still enjoys the same, but with the added reward of mentoring fellow fitness professionals in finding their perfect fit in the industry!
Learn More About Keshav Grover
Dr. Keshav Grover is a fully licensed physician in Southeast Michigan whose extensive medical background makes him a highly sought after practitioner of Functional and Integrative Medicine.
Dr. Grover completed his undergraduate training at the prestigious Lymann Briggs School of Science at Michigan State University. His time at MSU confirmed his passion to pursue a career in medicine and he decided to increase his background by earning a master's degree at Wayne State University's School of Medicine. From there, he was accepted to the top ranked MSU College of Osteopathic Medicine. He trained in general medicine as well as Otolaryngology/Facial Plastic Surgery through the MSU Statewide Campus System of hospitals. Dr. Grover was fortunate to be mentored by some of the leaders in the fields of Otolaryngology, Neurosurgery, Craniofacial Surgery, Neurotology, and Plastic Surgery.
Dr. Grover places the highest value on the therapeutic relationship between himself and his patient to devise individualized treatments for the most successful outcome possible.
Learn More About Nancy Griffin
Nancy Griffin, MMH, is a wellness and hospitality expert with more than 30 years of experience in marketing and business development. In 2010, she founded Contento Marketing. Leveraging her diverse network and unique storytelling ability, Griffin positions brands for success. She is a contributing author for industry publications and frequent speaker at prestigious venues including Cornell School of Healthy Futures, Cosmoprof Bologna, ISPA, and Luxury Travel Expo. Griffin has a Masters in Hospitality Management from Cornell University, where she studied the emerging spa industry. Specializing in the development of platforms to bring buyers and sellers together, Griffin founded SpaTrade in 2000, the industry's first online community and in 2007 SpaExec, top-tier buyer networking events. Griffin sold both companies to Questex Media Group in 2008.
In August 2020, Griffin founded the podcast Glowing Older—a deep dive into the business of aging well, on its 14th season, and in April 2021 she started SeniorTrade, a business-to-business platform for senior living and aging services professionals. She recently launched #ExposeAgeism, a movement to combat ageism in the wellness and beauty industry. Currently 40 companies have made the pledge to eliminate ageism in their product descriptions and marketing by the year 2025.
Learn More About Amy Schlossenberg
Amy Schlossenberg has been working in the fitness and wellness industry for more than 25 years, the majority of which has been in the private club industry. In 2014, Amy started a Washington DC/Virginia/Maryland "Meeting of the Minds" group for the private club Fitness Directors to share ideas, address concerns, and brainstorm possible solutions. She served on the Club, Spa & Fitness Association (CSFA) Board of Directors for four years.
Additionally, she started a fitness management and personal training company, Fitness Empowered, Inc., and spent time working as an Assistant Manager for a commercial fitness facility. She graduated from the University of Maryland – College Park with a degree in Nutrition. After completing her post-graduate internship in nutrition in New York, she began working in the clinical setting. Early on, Schlossenberg discovered her true passion was to help individuals make healthy lifestyle changes.
While pursuing her studies as a Medical Exercise Specialist through the Medical Exercise Training Institute, Schlossenberg discovered her true niche to be working with the senior population coupled with orthopedic issues and medical conditions. She enjoys the challenge of identifying an exercise plan that will result in effective and functional outcomes for the membership as well as her private clients. Her most recent role is as a Fitness & Wellness Director for a physical therapy clinic that bridges to a Wellness Center. Schlossenberg is devoted to helping her clientele improve quality of life through the many components of wellness.
The Club Wellness Showcase will feature wellness vendors who wish to demonstrate how their products or services can be implemented in the club environment.
Showcase Hours
Monday, July 17 from 8:00– 10:00 a.m.
Participate
Vendors are invited to set up on Sunday, July 16 and enjoy opportunities to network with Summit attendees. The vendor area will be located in the Hilton Hotel near the main education room, so attendees have the opportunity to connect with vendors throughout the day. On Monday, July 17, we will have a dedicated two-hour showcase from 8:00– 10:00 a.m. for attendees to focus on visiting with vendors.
Interested in learning more? Please email Katherine Lord, Director of Community Operations.
Thank you to our Wellness Summit Sponsors!