Maximize Your Time and Dollar
Club Resources
Running an efficient club that uses industry best-practices is a never-ending quest, so we've searched high and low for the best facility management products for the club industry. In alignment with CMAA's mission to advance the club management profession, we create partnerships with leading club industry organizations to offer CMAA member-managed clubs access to outstanding business solutions. Our two-pronged model offers advisory-based services and products and a club subscription. Avoid costly mistakes by choosing from our carefully-selected programs.
Changing the Way the Club Industry Trains
Staff Training
With your club's CMAA Club Resource Center (CRC) subscription, your leadership and staff team will have access to hundreds of essential training courses and resources on a multitude of topics— from food safety and sexual harassment to conflict management and first aid.
Training Topics Include:
Staff Training
Dining
Safety
Kitchen
Customer Service
60 Second Skills
Leadership and Management
Policy and Compliance
Human Resources
Spanish Language
Attract and Retain Top Talent
Employee 401(K) Retirement Plans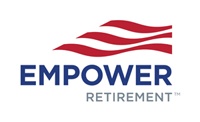 The best employees expect a solid retirement plan to be part of their benefits package. Meet the unique needs of your club with the individual needs of your employees with CMAA's Employee Retirement Plan.
This Multiple Employer Plan (MEP) allows you to maintain design flexibility while mitigating your fiduciary responsibilities for monitoring, compliance and most administrative tasks. Meaning you have more time to dedicate to your esteemed members and club amenities.
Program Advantages:
Flexibility in Plan Design–Maintain your unique plan design features such as: vesting schedules, type and amount of employer match, Roth option, availability of plan loans and hardship.
Fiduciary Support–Let us handle many of the fiduciary responsibilities.
Reduction of Administrative Responsibility–We'll take care of items such as employee notices, eligibility tracking and distribution management.
Cost Savings–Take advantage of expanded share class availability, open architecture universe of available funds, reduced costs associated with plan document maintenance, restatement, or amendment responsibilities.
Smart Hiring for Peace of Mind
Background Checks

Make responsible and informed hiring decisions by employing a comprehensive background check service that lets you screen applicants to help minimize risk and determine the quality of your new hires.
The background check package provided by IntelliCorp uses a combination of screening sources to gather criminal record information. In addition, it validates database records by returning to the source to ensure that you receive the latest updates regarding your applicant's history.
The CMAA discounted background check package Includes:
Validated Criminal Database Validated Nationwide Sex Offender
Validated Department of Corrections
Unlimited Single County Searches (seven-year address history)
SSN Verification With Address History
Government Sanctions (Terrorist Search)
All this is delivered with personalized customer service, training, and compliance. IntelliCorp is a Verisk Analytics company and has earned formal accreditation through the National Association of Professional Background Screeners (NAPBS).