Club management magazine
Creating an Event Calendar
A well-planned annual calendar benefits more than just your members. It can eliminate scheduling conflicts, facilitate cross-departmental communications, and provide an opportunity for creativity. Find out how to build your club's schedule to foster community, engagement, and enjoyment among your members. Plus, access our full January through December calendar of new event ideas for your club.
Events
Bet on Yourself
Bet on your own success with CMAA and join club management professionals from around the world at the club industry's largest annual gathering and the only event focused on the business of running a club at the Mandalay Bay Resort in Las Vegas, NV, March 4-8, 2024.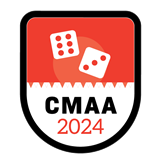 Membership
Join Thousands of Club Management Professionals
CMAA offers you and your club the education and resources you need to succeed in today's ever-evolving industry.