Each year on the Tuesday after Thanksgiving, generous hearts light up the world around us by coming together and donating on #GivingTuesday. Your gift makes a very real difference in the lives of others! We hope you will join us for our lineup of #GivingTuesday activities.
Club management magazine
Giving Back & Paying It Forward
Putting the needs of others above one's own is the foundation of club service. Meet the club industry professionals going above and beyond in their philanthropic efforts this year.
Events
Set Your Club's Strategic Direction
This fall's Club Leadership Summits bring together club management professionals and their club's elected leader(s) for cooperative education and engagement on best practices and trends.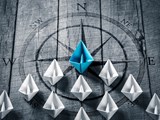 Events
Shine On. Shine Bright.
Get inspired and gain new insights at the CMAA World Conference and Club Business Expo. Bask in the Orlando, Florida sun on a break from your day-to-day responsibilities and stock up on vitamins C, M, A, & A. It's your time to shine in your role as a club management professional and a leader. Join club management professionals from around the world on February 24–28, 2023.
Membership
Join Thousands of Club Management Professionals
CMAA offers you and your club the education and resources you need to succeed in today's ever-evolving industry.