Club Management is the official magazine of CMAA and embraces the objectives of the Association – to provide state-of-the-art educational programs; to represent its members to allied associations, club members, and the broader public; and provide information and resources that increase member performance and career potential. All CMAA members automatically receive a print subscription which is delivered bi-monthly via mail and email as a digital version with added features. To update or change your address, please edit your profile.
Join our email list and receive the Club Management Weekly enewsletter and notification when the digital edition is released. You can also send us feedback or member news or find out about advertising in the magazine.
July/August 2022
Feature Articles
Renovation as Transformation: A Look at Six Club Redesigns
How Renovations are the Perfect Time to Upgrade Technology
Book CLUB featuring When Listening is Best – Top podcasts
Nine Things the Best in Business and Sports Do with Jon Gordon
Congratulating our Graduating Student Members
Get to Know CMAA Members Jeannie Mai and Scott Lockwood, CCM
How The Berkshire Country Club is embracing earth-friendly green practices in the Idea Fair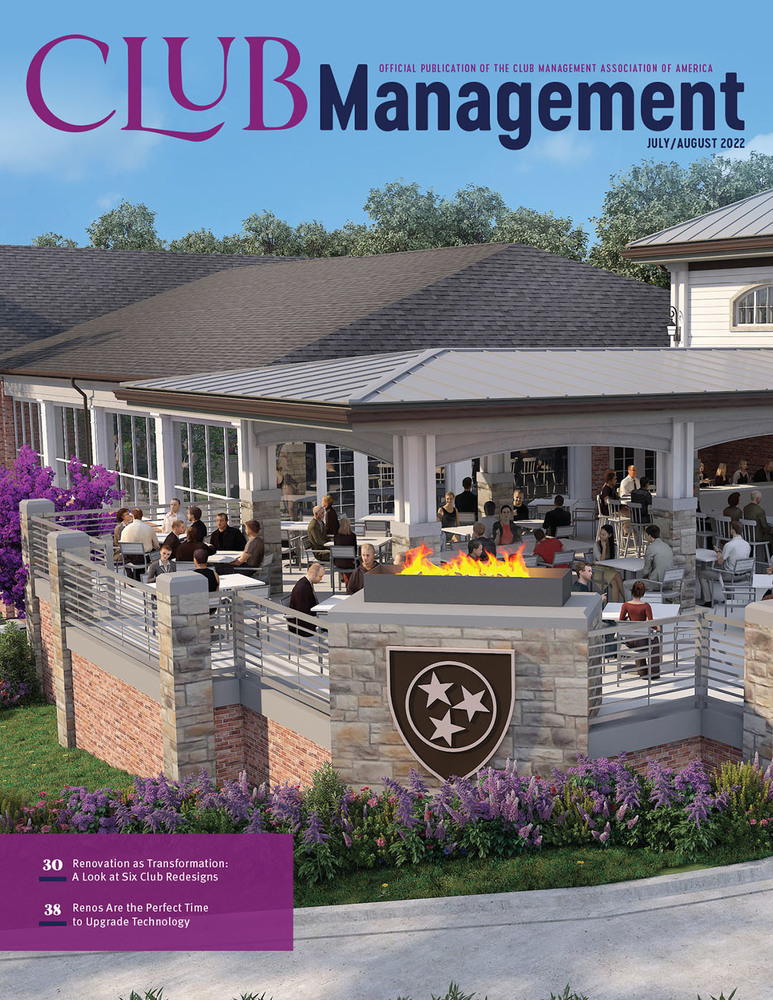 Past Issues
Use the arrows to scroll through issues dating back to 2011. Click the issue title link to read each issue's articles. 
Online archives are unavailable prior to 2011. To request a specific article or edition, contact Melissa Low.
Submissions
CMAA wants to hear your feedback. The editorial staff encourages you to send your individual club, chapter, and member news to goodnews@cmaa.org.
News about club professionals' promotions, new positions, charitable events, and awards are welcome.
Advertising Opportunities