Throughout the year, CMAA hosts a variety of programs that provide professional development and networking opportunities. From the annual week-long World Conference and Club Business Expo to topic-focused Summits to hour-long webinars, there are options to fit any schedule.
September 7, 2022 & November 30, 2022
Club Leadership Summits
Set your club's strategic direction and improve alignment with your Board of Directors this fall with CMAA's Club Leadership Summits. These Summits bring together club management professionals and their club's elected leader(s) for cooperative education and engagement on best practices and trends.
Prepare your club's elected leadership for success with focused information on relevant strategic topics including:
Governance – evaluating organizational health; board orientations, self-evaluation, and efficacy; roles and responsibilities; and evolving trends
Finance – exploring the financial model of clubs and its relevancy to successful governance; using a data-driven decision-making process
Club Trends – engaging multi-generations of members; embracing strategy
September 25-27, 2022
Chef Summit
The CMAA Chef Summit is designed specifically for club chefs to build their club leadership, finance, and governance acumen. Learn, grow, and taste together in the city named the food and drink capital of the world!
CMAA World Conference and Club Business Expo
As a club management professional, there are many people relying on your success, and you deliver day in and day out—making sure members are satisfied, staff is engaged, and your facilities are up to date. Continue to be the leader your club needs by keeping your skills sharp and your industry knowledge current at the only event focused on the business of running a club: CMAA's World Conference and Club Business Expo.
The industry's largest annual gathering provides a multitude of opportunities:
Advance your career and expand your network
Meet your certification goals
Find new talent for your club and mentor future industry leaders
Gain new ideas and insights for your club
Research and secure solutions for your club's challenges
Past Events
These programs were held previously and may be repeated, though they have not yet been scheduled.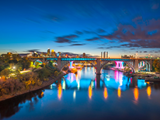 Communications Summit
The Communications Summit is geared toward those who directly manage or oversee the communications and marketing efforts at the club, or simply are looking to learn more about this very important and constantly changing aspect of club operations. Learn more effective strategies and tactics to communicate with your members and the greater club community, while visiting iconic clubs. Sessions feature hands-on opportunities to share and learn from fellow communications practitioners and industry experts.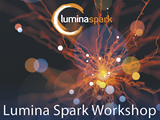 Lumina Spark Summit
Lumina Spark provides highly interactive and fun experiences in which learners explore who they are, using an individualized psychometric profile tool called a Lumina Portrait. It provides a colorful framework for better self-understanding and helps people identify how to improve their working relationships with others. By applying the Lumina Spark model, learners can unlock many benefits. This summit includes a personality assessment which participants will complete prior to the event. The summit is limited to 55 attendees to allow for interactive, engagement tactics.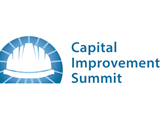 Capital Improvements Summit
This program focuses on construction management in clubs and the competencies a club management professional needs to complete a successful project, renovation, or deconstruction. Topics will be diverse and extensive and cover every aspect from start to finish of a major project.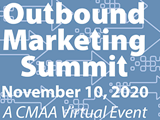 Outbound Marketing Summit
The next Membership & Marketing Summit will address some of the most pressing issues in outbound marketing that club management professionals are facing including social media; club culture; and automated email marketing. Designed to have an immediate impact on how professionals design and execute outbound marketing, attendees will receive insight, best practices, and real-life examples to apply at their own clubs.
Presented in Partnership with Creative Golf Marketing, a CMAA Education Partner