At the highest level of commitment, CMAA's Partners are fully woven into the fabric of CMAA and play a key role in fulfilling CMAA's mission. With a multi-year financial commitment, participation in the Partnership Network provides opportunities for a deeper level of engagement with the Association and its members. Through this network, we share knowledge, resources, expertise, and common goals for the future of the industry. For information on becoming a Partner, please contact CMAA online or by phone at 703-739-9500.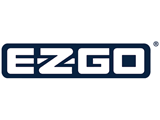 Take three of golf's most respected and trusted brands, E-Z-GO, Cushman and Jacobsen with more than 250 combined years of serving golf courses and resorts around the world. Empower those brands to build proven, high-performance products, and infuse them with innovative technology that makes them more reliable, easier to maintain and more efficient. Build all of it on the bedrock of a Fortune 500 company renowned for brands and products that fuel progress and defend freedom the world over.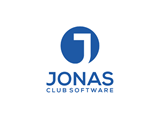 Whether your club is small, large, semi or fully private, Jonas Club Software has the right combination of Software, Communication & Service solutions to fit your needs. Worldwide over 2,300 clubs in more than 17 countries utilize Jonas Club Software solutions to enrich member relationships, manage costs, drive revenues, streamline tasks and integrate information seamlessly.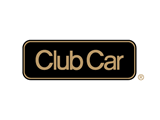 Club Car boasts nearly 60 years of industry-leading innovation and design to help you deliver an exceptional golf experience, drive greater success and profits by trimming overhead and streamlining maintenance and expand your revenue with on-course food and beverage.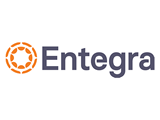 Entegra is part of a supply program that manages more than $10 billion in spend for food, services and supplies in North America, and can lower your club's cost of goods. As a CMAA member, your club has access to their full catalog regardless of your current F&B provider through the Beyond Prime Program. How much will your club save?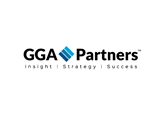 GGA has a strong and proved reputation for helping its clients maximize the performance of club and golf related assets in order to realize specific club lifestyle or investment objectives. The wide-ranging disciplines and expert training of our professionals enable us to provide valuable assistance in all aspects of golf, private club, real estate and resort-related businesses.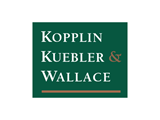 People Focused, Quality Driven. When you work with KOPPLIN KUEBLER & WALLACE (KK&W), you can expect an experience that will be centered around the well-being of their clients, the candidates they place, and the industry they love. Their process has been perfected since 1997 and involves merging more than 500 years of combined expertise with a comprehensive understanding of stakeholders' needs. Their Board Dynamics/Model has been presented to over 1000 private clubs and communities. They are an award-winning executive search and consulting firm and a trusted partner dedicated to the success of the organizations they work with.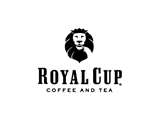 Every aspect of your members' visit is essential, from their first cup of coffee in the morning to their coffee with dessert. Royal Cup is proud to be a CMAA Business Partner. Learn more about us!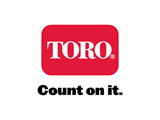 As the leader in golf, Toro offers innovative solutions for club managers to drive incremental revenue and enable more efficient club operations, on and off the course. These include maintenance equipment, irrigation and lighting systems along with attractive financing options. Let us help in identifying cost-effective solutions for implementation at your club.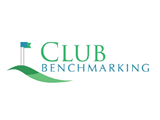 Club Benchmarking delivers fact-based, actionable insight club leaders need to make informed decisions and our tools and services are built specifically for private clubs. Everything we do is grounded in data and research and we serve the full spectrum of club industry stakeholders—staff, management, boards, committees, members, owners, and industry constituents including associations. Leadership teams across the country rely on Club Benchmarking to accurately assess and benchmark the financial and operational health of their clubs. Our proven Financial Insight ModelTM and Key Performance Indicators are the cornerstones of a common industry framework for understanding club finance.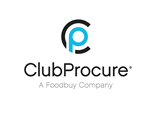 Established in 1994, ClubProcure is the nation's leading group purchasing organization for the private club and golf course industry. ClubProcure provides volume discounts and allowances and other incentives from over 450 supplier partners to their membership community of nearly 4,000 private clubs and golf courses nationwide. Formerly known as VGM Club, ClubProcure is now a subsidiary of Foodbuy, the largest foodservice procurement organization in North America. For more information, please visit clubprocure.com.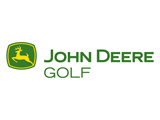 John Deere offers a wide variety of golf course turf equipment to take care of your course. Cut costs and take your course maintenance to a whole new level.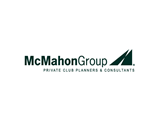 McMahon Group is a full-service, private club consulting firm dedicated to serving clubs in all aspects of their planning, clubhouse, golf and membership needs. Family owned since 1983, they serve clubs and communities in facility planning, strategic planning, surveys, dining, golf and operations. Their extensive and diverse experience includes service to country, golf, city, dining, athletic, yacht, university and military clubs and they have assisted more than 2,000 clubs throughout the world and assisted in developing over 1,200 private club improvement projects.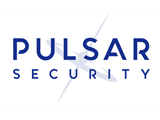 Pulsar Security is a cybersecurity company whose mission is to protect CMAA clubs and their members against malicious attacks. Our company is a Veteran, privately owned business built on vision and trust, whose leadership has extensive military experience enabling us to think strategically and plan beyond the problems at hand. 100% of Pulsar's engineers have the industry's most esteemed cybersecurity certifications, credentials and advanced 'on the ground' experience. In addition, our team understands development, networking and data in addition to security so that they are undaunted by the boundaries that often define the limits of many in the security field.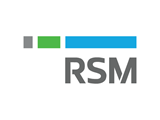 RSM US LLP is a leading provider of audit, tax and consulting services focused on the middle market. We guide our clients through business challenges by understanding their needs and bringing together the right team to address them.