The BMI Wine & Food Experience, October 15-20, 2023, promises to be an unforgettable opportunity for any wine enthusiast. The rolling hills and picturesque vineyards of Sonoma County provide the perfect backdrop for education, wine tastings, and exploration. As we make our way through the region, attendees will have the chance to sample some of the finest wines in the world, from crisp Chardonnays to unique Pinot Noirs. Sonoma County is not only known for its world-class wineries, but also for its thriving craft beer scene, therefore the program will also work in some local beer education.
Our first day begins with Karen MacNeil, a renowned wine expert, author, and educator. She will lead our group through a sensory experience tasting seminar and a session on the best Sonoma wines for club wine lists. Attendees will spend the week visiting numerous wineries, each with its own unique style and approach to winemaking. Some may specialize in small-batch, artisanal wines, while others may focus on more traditional varietals. Attendees will interact with winery owners, winemakers, and viticulturists highlighting sustainable farming and Sonoma's environmental stewardship in the wine industry. Farm to table lunches with exposure to high quality artisanal cheeses, charcuterie, olive oils, honey, and locally grown produce will be part of the fun.
In addition to a robust agenda, there will be a few free evenings to explore local restaurants and markets, where you can sample the region's delicious cuisine and be able to shop. Whether you're a seasoned wine connoisseur or a curious beginner, this CMAA trip to Sonoma is an experience you won't soon forget.
Registration for this event is $2,850 for CMAA Members and $3,350 for Non-Members. Capacity is limited to 55 participants.
Kick Off Video with Karen MacNeil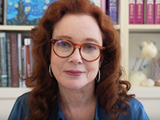 Agenda Overview
All times are PT.
All programming is being confirmed, and it subject to change. More wineries will be added shortly.
Registration begins on Sunday afternoon with an early evening program orientation and welcome toast. Complimentary breakfast is available daily at the hotel and bus transportation will be provided throughout the region from Monday to Thursday. Participants must attend all sessions to receive Education Credits. The program concludes Thursday night and participants can schedule small group winery visits on their own or depart on Friday.
Are you ready to join us in Sonoma?