The Yacht Club Managers group is comprised of CMAA members who primarily come together at the CMAA World Conference, as they attend education sessions specific to yacht club issues.
Set Sail for the Yacht Club Symposium
Sunday, February 20
Connect and network with yacht club management professionals and discuss the unique issues and opportunities that you experience. This educational symposium will be held at the San Diego Yacht Club and feature relevant education, formal and informal networking opportunities, and a memorable sailing experience.
Sessions will include:
Review of Trends and Statistics from Annual Survey
Tokyo Olympics Sailing Observations
Panel and Roundtable Discussions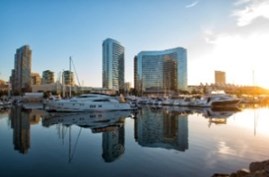 At the conclusion of the program, join Jack Sullivan, CCM, and Terry Anglin, CCM, CCE, aboard The Yacht America, a replica of the 139-foot that won the historic Royal Yacht Squadron 100 Guinea Cup race in 1851. The sailors on the boat donated the trophy to the New York Yacht Club to be held as a challenge trophy, thus spawning the America's Cup race series. The boat will take the attendees on a cruise of San Diego harbor returning to San Diego Yacht Club.
Symposium registration includes round-trip transportation between the Marriott Marquis San Diego Marina and the San Diego Yacht Club, lunch, three education sessions, and the cruise on The America. The cost is $100 for CMAA members; $200 for non-members.
Contact