In today's climate, the responsibilities of a Club's Board of Directors have never been greater. The duties include fiduciary and legal responsibilities, while keeping an eye on the future to prepare now for tomorrow's opportunities. The Board Brief is designed to educate and inform on the latest trends, research, legislative, legal, and regulatory information, and best practices in the club industry. It is published bimonthly in conjunction with Club Management magazine, the official publication of the Club Management Association of America.
September/October 2023
Contents
By the Numbers: Member Experience Trends
Best Practices: Understanding the Tenets of Private Club Status
Legal, Legislative, & Regulatory Updates: OSHA Recordkeeping Regulation
CMAA News & Announcements: New Resource Published for Leaders of Private Clubs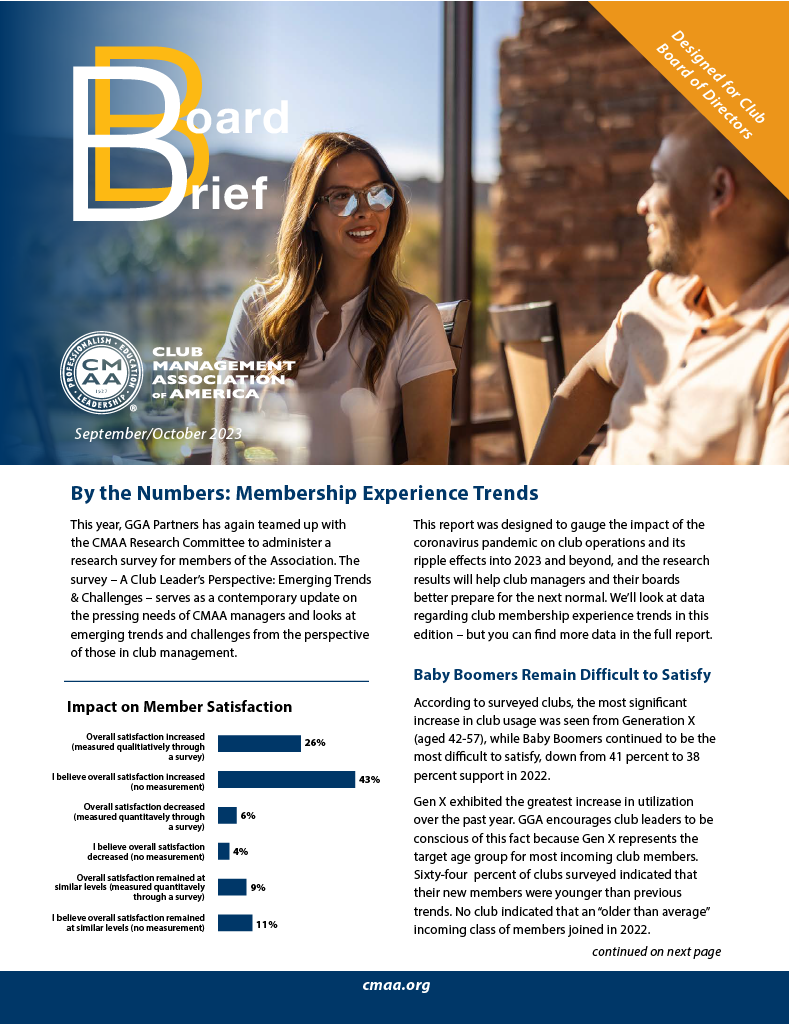 Past Issues
Use the arrows to scroll through issues dating back to 2020. Click the issue title link to read each issue's articles.