News Room
The Club Foundation Announces 2022 Board of Governors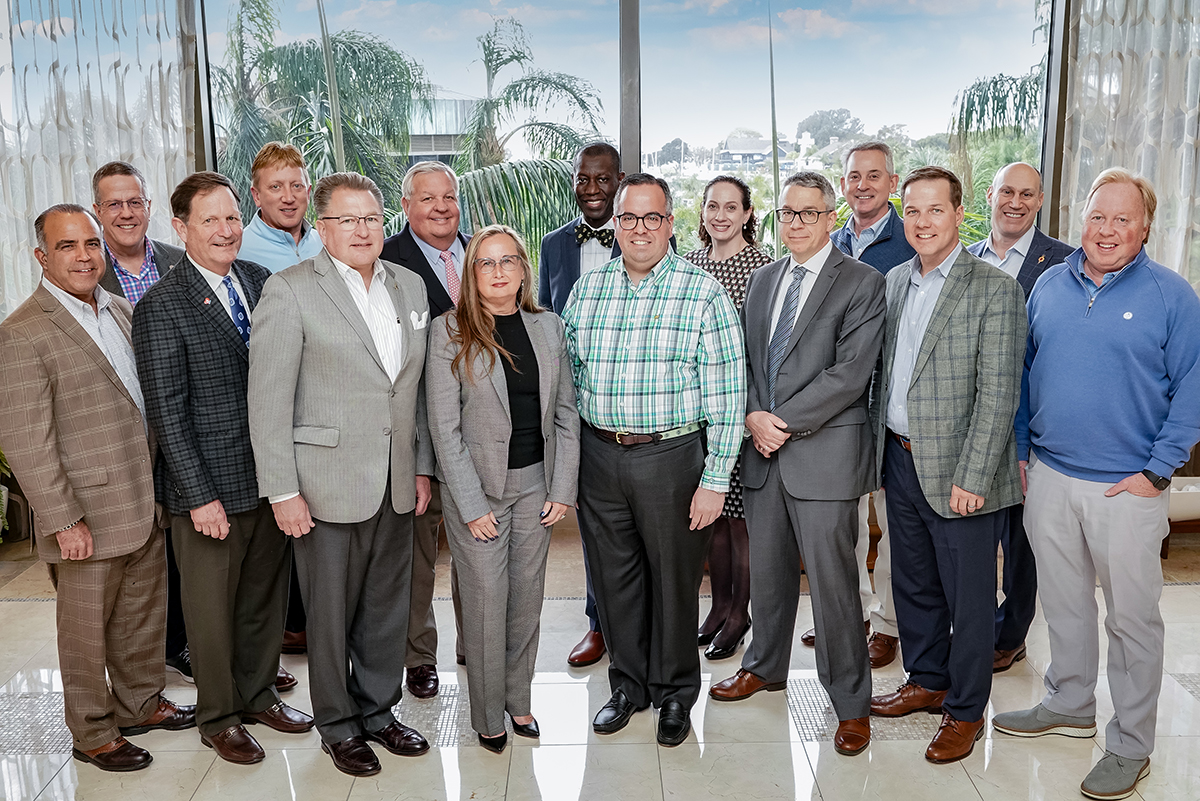 Alexandria, VA—April 4, 2022— The Club Foundation announces its 2022 Board of Governors, led by Chairman Nicholas LaRocca, Muirfield Village Golf Club, Dublin, OH; Vice Chairman LuAnn Giovannelli, CCM, CAM, Bay Colony Community Association, Naples, FL; Secretary Todd Marsh, CCM, CCE, Conway Farms Golf Club, Lake Forest, IL; and Treasurer Timothy P. Minahan, CCM, CCE, Country Club of Fairfield, Fairfield, CT.
John Collins, E-Z-GO; Joe Mendez, CCM, CCE, Riverton Country Club, Cinnaminson, NJ; and Randy Ruder, CCM, CCE, Beach Point Club, Mamaroneck, NY have joined or rejoined the Board of Governors.
Governors continuing to serve The Club Foundation include:
Elisha Cicerone, CCM, Charlotte City Club, Charlotte, NC;
TJ Diagne, The Springhaven Club, Wallingford, PA;
Brian Kroh, CCM, John's Island Club, Vero Beach, FL;
Joe Oswald, Jonas Software;
Fred Palmer, Jr., Club Car, Augusta, GA;
Mitchell Platt, MCM, CCE, Cosmos Club, Washington, DC;
Michael Seabrook, CCM, CCE, Belle Meade Country Club, Nashville, TN;
Terra S.H. Waldron, CCM, CCE, Desert Mountain, Scottsdale, AZ; and
Jeff Morgan, FASAE, CAE, Club Management Association of America, Alexandria, VA.
Additionally, The Club Foundation would like to acknowledge the efforts of its retiring Governors and express its sincere thanks for their service:
Board Chairman Burt Ward, CCM, CCE, Century Country Club, Purchase, NY
Mark Bado, MCM, CCE, Houston Country Club, Houston, TX
Mike Parkhurst, Textron Golf
The Club Foundation Board of Governors is comprised of individuals within and serving the club industry who are committed to raising funds to financially support the professional development of club managers through education, research, and outreach initiatives, to ensure the highest possible impact on the future of the industry.
For more information on The Club Foundation and its activities, please visit clubfoundation.org.
About The Club Foundation
The Club Foundation, a 501(c)(3) organization, was established by CMAA in 1988. The Foundation seeks to fund the life cycle of a club manager's career, providing financial support for five key areas: students, faculty, club managers, CMAA chapters, and the club industry at large. It supports the advancement of club management professionals, funding industry education programs through scholarships and grants. Learn more at clubfoundation.org.