Professional Development
Harris and Simmons Recognized as Certified Chief Executives
We are excited to announce the latest CMAA members to have attained the designation of Certified Chief Executive. The Certified Chief Executive (CCE) designation was developed to recognize those managers who have shown the ability to successfully serve as the most senior manager in a club.
Meant to augment the Certified Club Manager (CCM) designation, seen as the "hallmark of professionalism" in the club industry, the CCE requires managers to have achieved the CCM designation, to have obtained Honor Society status by earning an additional 400 hours of education, to have successfully completed Business Management Institutes Tactical and Strategic Leadership, and to have served as the top executive in a club for a minimum of five years.
The following members successfully met all CCE requirements in the second quarter of 2023: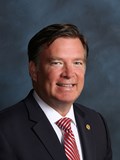 Ashton R. Harris, CCM, CCE
General Manager/COO, The Country Club of Sapphire Valley, Cashiers, NC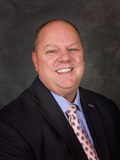 Jeremy Simmons, CCM, CCE
General Manager, Meadow Springs Country Club, Richland, WA
The Club Management Association of America extends its sincere congratulations to its newly certified members and encourages them to continue their professional development in the future.
Membership and Member Benefits
President & CEO's Perspective: Community and Collaboration
In his latest vlog, President & CEO Jeff Morgan, FASAE, CAE, talks about our club industry community and collaboration with the National Club Association to create a resource that spotlights club governance best practices.
Help Grow Our Association
Do you know someone at your club who could benefit from being a member of CMAA? If so, encourage them to join today! CMAA National dues are $250 ($212.50 for Alumnus) through August 31. The application process starts at the local level, so direct them to your chapter contact.
For more info, send prospective members to CMAA's website and help grow our Association.
Did You Know? You Can Further Your Professional Goals with a Scholarship from The Club Foundation
Scholarship application season is in full swing at The Club Foundation (CF), and we hope you will take a few minutes to share the following opportunities with eligible candidates or apply yourself. These scholarships benefit those already working in the industry to further their professional goals, including meeting many certification requirements. These scholarships provide dollars for travel and education:
Sally Burns Rambo Scholarship
Due Date: September 1
Award: the cost of tuition and up to $1,000 in reimbursed travel expenses for female club professionals to attend one Business Management Institute (BMI)
Eligibility: female club professionals who have been members of CMAA for at least three years.
James B. Singerling Scholarship
Due Date: October 1
Award: the cost of full registration for the CMAA World Conference and Business Expo and up to $1,000 in reimbursed travel expenses
Eligibility: professional or alumnus member of CMAA who would be attending the World Conference for the first time as a professional member
Willmoore H. Kendall Scholarship
Due Date: November 1 (due to Chapter October 1)
Award: all tuition fees associated with attending any/all of the following programs:

BMI Club Management, BMI Leadership Principles, BMI General Manager/Chief Operating Officer, BMI Food & Beverage OR BMI Golf Management OR BMI Sports and Recreation, BMI Certification Review Course and Study Guide, and CCM Exam Fees

Eligibility: professional members seeking their CCM designation
LaRocca Family Executive Scholarship
Due Date: November 1
Award:

Mentor: the cost of tuition for one BMI and up to $1,000 in reimbursed travel expenses
Mentee: the cost of full CMAA World Conference and Business Expo registration OR full Leadership/Legislative Conference registration OR CMAA National and Chapter dues

Eligibility: top executives at a club with 10+ years of supervisory experience and his/her mentee, both professional members of CMAA
Do you have questions about these scholarships? Please complete our contact form or call us directly at 703-299-4284.
Resources
#ChooseClubs Campaign: Voices of Club Management Video Debut
What makes the club industry a fulfilling place to work?
What can't you get in any other sector of hospitality?
Why are clubs everything you loved about restaurants but better?
Do you want to work in an industry where creativity is fostered, and every day is different?
Hear directly from club management professionals about why they chose this niche of the hospitality industry. The second video, focusing on the perspectives of individuals working in the industry, is now available. It is part of the #ChooseClubs campaign that CMAA is promoting to current students, hospitality faculty, and others interested in the field.
Watch the latest video and share to get the word out about this amazing industry and aid your recruitment efforts!
Funding for the development and production of this video was provided by the generous donors to The Club Foundation's Chairman's Fund.
Listen: Let's Talk Club Management Ep. 94 - Acing the Interview
On this episode of the Let's Talk Club Management podcast, we are talking about the interview process, how to answer, and what to ask with the experts at KOPPLIN KUEBLER & WALLACE. KK&W is a leading club industry recruiting and consulting firm and a long-time CMAA Education Partner. We are thrilled to welcome back to the podcast, KK&W Principals Kurt Kuebler, CCM, and Tom Wallace, CCM, CCE, ECM. Well-informed, inquisitive job candidates make better impressions and decisions in the job search. We were so glad to have the KKW team share their collective experience on both sides of the table as club management professionals and recruiters to share with our listeners.
Trends and News
E-Z-GO Renews Commitment to CMAA Partnership Network
E-Z-GO has renewed its multi-year commitment to the CMAA Partnership Network. This commitment furthers E-Z-GO's long history of supporting both CMAA and The Club Foundation. E-Z-GO was the first corporate contributor to The Foundation and since the early 1990s has supported the professional development programs offered and funded by CMAA and The Club Foundation.
"E-Z-GO is excited to renew its longtime association with CMAA and to continue to work with CMAA and its members to move our industry forward," said Adam Harris, Vice President, E-Z-GO for Textron Specialized Vehicles. "CMAA plays a critical role in helping club managers navigate the changing nature of our industry, and in preparing future generations of club managers for what's ahead. We are pleased to support and assist CMAA in that mission."
E-Z-GO is a globally renowned leader in the design and manufacture of golf cars and personal transport vehicles, known for its innovation in sustainable electric vehicles and powertrain technology.
"CMAA is thrilled to continue our long-term relationship with E-Z-GO," CMAA's President and CEO, Jeff Morgan, FASAE, CAE, added. "As an industry leader, E-Z-GO provides valuable innovations and solutions for CMAA members and their clubs."
E-Z-GO's participation in the CMAA Partnership Network supports select networking and educational events at the CMAA World Conference and Club Business Expo, helping further the development of current and future club management professionals.
For more information on E-Z-GO, visit ezgo.com. To request specific support related to your club, please contact Brian Termini, Director of Golf Sales.