Club management magazine
How The Club Foundation Fuels the Success of Upcoming Generations
Each generation of club management professionals is critical to the longevity and vibrancy of the club industry. The Club Foundation provides critical financial support through various scholarships, grants, and awards—all funded through the generosity of its donors.
Events
Set Your Club's Strategic Direction
This fall's Club Leadership Summits bring together club management professionals and their club's elected leader(s) for cooperative education and engagement on best practices and trends.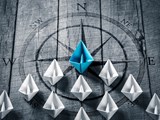 Events
Shine On. Shine Bright.
Get inspired and gain new insights at the CMAA World Conference and Club Business Expo. Bask in the Orlando, Florida sun on a break from your day-to-day responsibilities and stock up on vitamins C, M, A, & A. It's your time to shine in your role as a club management professional and a leader. Join club management professionals from around the world on February 24–28, 2023.
Membership
Join Thousands of Club Management Professionals
CMAA offers you and your club the education and resources you need to succeed in today's ever-evolving industry.