News Room
E-Z-GO Renews Commitment to CMAA Partnership Network
Alexandria, VA—The Club Management Association of America (CMAA) announces that E-Z-GO has renewed its multi-year commitment to the CMAA Partnership Network. This commitment furthers E-Z-GO's long history of supporting both CMAA and The Club Foundation. E-Z-GO was the first corporate contributor to The Foundation and since the early 1990s has supported the professional development programs offered and funded by CMAA and The Club Foundation.
"E-Z-GO is excited to renew its longtime association with CMAA and to continue to work with CMAA and its members to move our industry forward," said Adam Harris, Vice President, E-Z-GO for Textron Specialized Vehicles. "CMAA plays a critical role in helping club managers navigate the changing nature of our industry, and in preparing future generations of club managers for what's ahead. We are pleased to support and assist CMAA in that mission."
E-Z-GO is a globally renowned leader in the design and manufacture of golf cars and personal transport vehicles, known for its innovation in sustainable electric vehicles and powertrain technology.
"CMAA is thrilled to continue our long-term relationship with E-Z-GO," CMAA's President and CEO, Jeff Morgan, FASAE, CAE, added. "As an industry leader, E-Z-GO provides valuable innovations and solutions for CMAA members and their clubs."
E-Z-GO's participation in the CMAA Partnership Network supports select networking and educational events at the CMAA World Conference and Club Business Expo, helping further the development of current and future club management professionals.
For more information on E-Z-GO, visit ezgo.com. To request specific support related to your club, please contact Brian Termini, Director of Golf Sales.
About CMAA
Founded in 1927, the Club Management Association of America (CMAA) is the largest professional association for managers of membership clubs with more than 7,000 members throughout the US and internationally. Our members contribute to the success of more than 2,500 country, golf, athletic, city, faculty, military, town, and yacht clubs. The objectives of the Association are to promote relationships between club management professionals and other similar professions; to encourage the education and advancement of members; and to provide the resources needed for efficient and successful club operations. Under the covenants of professionalism, education, leadership, and community, CMAA continues to extend its reach as the leader in the club management practice. CMAA is headquartered in Alexandria, VA, with 40 professional chapters and more than 40 student chapters and colonies. Learn more at cmaa.org.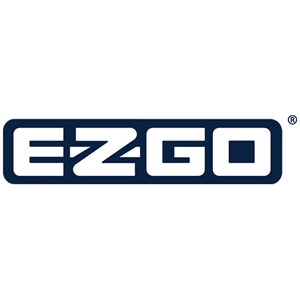 About E-Z-GO
Founded in Augusta, Ga. in 1954, E-Z-GO is a globally renowned leader in the design and manufacture of golf cars and personal transport vehicles, known for its use of innovative sustainable electric-vehicle and powertrain technology. E-Z-GO models include RXV® and TXT® fleet golf cars; Freedom® and Valor personal golf cars, and E-Z-GO Express™ personal utility vehicles. Its latest innovation is the Liberty™, the industry's first vehicle to offer four forward-facing seats in a compact, golf-car-sized footprint. The employees of Textron Specialized Vehicles are committed to a culture of compliance and the reduction of emissions through integrating environmental performance into their business processes. E-Z-GO became part of Textron Inc. in 1960, and today operates as part of Textron Specialized Vehicles Inc., a Textron Inc. subsidiary. 
About Textron Inc.
Textron Inc. is a multi-industry company that leverages its global network of aircraft, defense, industrial and finance businesses to provide customers with innovative solutions and services. Textron is known around the world for its powerful brands such as Bell, Cessna, Beechcraft, Pipistrel, Jacobsen, Kautex, Lycoming, E-Z-GO, Arctic Cat, Textron Systems, and TRU Simulation + Training. For more information, visit textron.com.