News Room
Eight Awarded Kendall Scholarship
Alexandria, VA—January 9, 2023—The Club Foundation is pleased to announce the 2023 Willmoore H. Kendall Scholars: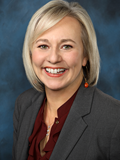 Kristin Aleshire
General Manager
The Cliff Dwellers,
Chicago, IL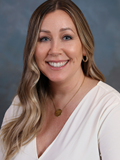 Jacqulynn E. Barnes
Food & Beverage Director
Yacht Club of Stone Harbor,
Stone Harbor, NJ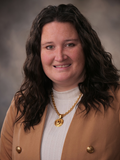 Caitlin English
Assistant General Manager
Fairlawn Country Club,
Akron, OH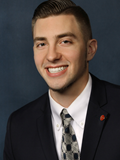 Stormy Flinchum
Assistant Clubhouse Manager
Governors Club,
Chapel Hill, NC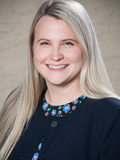 Christina E. Gusella
Clubhouse Manager
Flint Hills National Golf Club,
Andover, KS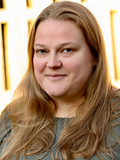 Heidi Hilbert
Assistant Manager - Food & Beverage
Cherokee Town & Country Club,
Atlanta, GA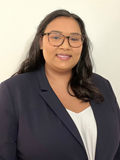 Alexia Horton
Clubhouse Manager
Shinnecock Hills Golf Club,
Southampton, NY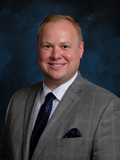 Paul M. Korbar
Operations Manager
Allegheny Country Club,
Sewickley, PA
The Willmoore H. Kendall Scholarship was established in memory of Club Management Association of America (CMAA) 1998 President Willmoore "Bill" Kendall, CCM. Kendall was a strong supporter of CMAA and dedicated countless hours as President, committee member, his own recertification, and was also a member of the CMAA Honor Society.
"The CCM designation is the internationally recognized and widely-respected mark of professionalism in club management," said CMAA President and CEO Jeff Morgan, FASAE, CAE. "Recipients of this valuable and competitive scholarship receive financial support to advance their professional career goals by attending CMAA's Business Management Institutes (BMI) as well as the Certification Review Course – all required to achieve the CCM designation."
For more information, please visit clubfoundation.org.
About The Club Foundation
The Club Foundation, a 501(c)(3) organization, was established by CMAA to fund the life cycle of a club manager's career, providing financial support for five key areas: students, faculty, club manage, CMAA chapters, and the club industry at large. It supports the advancement of club management professionals, funding industry education programs through scholarships and grants and has awarded more than $8.5 million in scholarships and grants since 1988. Learn more at clubfoundation.org.
About CMAA
Founded in 1927, the Club Management Association of America (CMAA) is the largest professional association for managers of membership clubs with 6,800 members throughout the US and internationally. Our members contribute to the success of more than 2,500 country, golf, athletic, city, faculty, military, town, and yacht clubs. The objectives of the Association are to promote relationships between club management professionals and other similar professions; to encourage the education and advancement of members; and to provide the resources needed for efficient and successful club operations. Under the covenants of professionalism, education, leadership, and community, CMAA continues to extend its reach as the leader in the club management practice. CMAA is headquartered in Alexandria, VA, with 42 professional chapters and more than 40 student chapters and colonies. Learn more at cmaa.org.