News Room
Harris and Simmons Recognized as Certified Chief Executives
Alexandria, VA—June 7, 2023—The Club Management Association of America announces the latest CMAA members to have attained the designation of Certified Chief Executive. The Certified Chief Executive (CCE) designation was developed to recognize those managers who have shown the ability to successfully serve as the most senior manager in a club.
Meant to augment the Certified Club Manager (CCM) designation, seen as the "hallmark of professionalism" in the club industry, the CCE requires managers to have achieved the CCM designation, to have obtained Honor Society status by earning an additional 400 hours of education, to have successfully completed Business Management Institutes Tactical and Strategic Leadership, and to have served as the top executive in a club for a minimum of five years.
The following members successfully met all CCE requirements in the second quarter of 2023: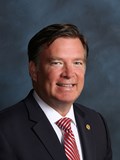 Ashton R. Harris, CCM, CCE
General Manager/COO, The Country Club of Sapphire Valley, Cashiers, NC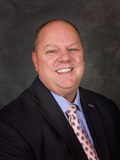 Jeremy Simmons, CCM, CCE
General Manager, Meadow Springs Country Club, Richland, WA
The Club Management Association of America extends its sincere congratulations to its newly certified members and encourages them to continue their professional development in the future. For more information on the CCE designation and requirements, please visit the certification programs page.
About CMAA
Founded in 1927, the Club Management Association of America (CMAA) is the largest professional association for managers of membership clubs with more than 7,000 members throughout the US and internationally. Our members contribute to the success of more than 2,500 country, golf, athletic, city, faculty, military, town, and yacht clubs. The objectives of the Association are to promote relationships between club management professionals and other similar professions; to encourage the education and advancement of members; and to provide the resources needed for efficient and successful club operations. Under the covenants of professionalism, education, leadership, and community, CMAA continues to extend its reach as the leader in the club management practice. CMAA is headquartered in Alexandria, VA, with 42 professional chapters and more than 40 student chapters and colonies. Learn more at cmaa.org.