News Room
LaRocca Scholarship Awarded by The Club Foundation
Alexandria, VA—January 9, 2023—The Club Foundation is pleased to announce the 2023 LaRocca Family Executive Scholars: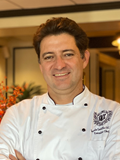 Eduardo A Castillo
Executive Chef
The San Antonio Country Club,
San Antonio, TX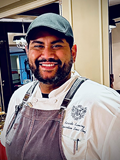 Ricardo "Rico" Ramirez
Executive Sous Chef
The San Antonio Country Club,
San Antonio, TX
Eduardo A Castillo, Executive Chef, and Ricardo "Rico" Ramirez, Executive Sous Chef, work together at The San Antonio Country Club, in San Antonio, TX.
In 2010, recognizing how much The Club Foundation has impacted their careers, the LaRocca Family stepped forward to give back to the industry by making a generous contribution to the Foundation. The LaRocca Family Executive Scholarship was created to both honor their commitment to professional development and to recognize their continued support of The Club Foundation. The vision behind the scholarship speaks to the long-standing industry culture to give, give back, and provide mentorship and nurturing to emerging leaders in the club profession.
The scholarship provides support to mentor-mentee teams, including one established, experienced club leader and his/her aspiring mentee. 
Recipients of this scholarship receive funds for attendance at one BMI course for the mentor and support the mentee's attendance at a conference or the cost of national and local membership payments.
"The LaRocca Family have long been stalwart supporters of the club management profession," said CMAA President and CEO Jeff Morgan, FASAE, CAE. "Their generosity in supporting The Club Foundation with a dual component scholarship demonstrates the importance of mentorship within this industry and provides professional growth opportunities for both recipients."
For more information, please visit clubfoundation.org.
About The Club Foundation
The Club Foundation, a 501(c)(3) organization, was established by CMAA to fund the life cycle of a club manager's career, providing financial support for five key areas: students, faculty, club manage, CMAA chapters, and the club industry at large. It supports the advancement of club management professionals, funding industry education programs through scholarships and grants and has awarded more than $8.5 million in scholarships and grants since 1988. Learn more at clubfoundation.org.
About CMAA
Founded in 1927, the Club Management Association of America (CMAA) is the largest professional association for managers of membership clubs with 6,800 members throughout the US and internationally. Our members contribute to the success of more than 2,500 country, golf, athletic, city, faculty, military, town, and yacht clubs. The objectives of the Association are to promote relationships between club management professionals and other similar professions; to encourage the education and advancement of members; and to provide the resources needed for efficient and successful club operations. Under the covenants of professionalism, education, leadership, and community, CMAA continues to extend its reach as the leader in the club management practice. CMAA is headquartered in Alexandria, VA, with 42 professional chapters and more than 40 student chapters and colonies. Learn more at cmaa.org.