News Room
Six Club Industry Leaders Selected for the 2023 Class of Fellows
Alexandria, VA—February 25, 2023—Six club industry leaders have been selected for the Club Management Association of America (CMAA) 2023 class of Fellows. Created in 2019, the CMAA Fellows Program honors dynamic and active luminaries who embody the leadership, integrity, involvement, and contributions of excelling club management professionals. Each of these individuals has made a significant impact toward the betterment of the profession and CMAA throughout their active careers.
Announced and recognized at the Opening Business Session of the 2023 World Conference and Club Business Expo in Orlando, FL, the Class of 2023 inductees are: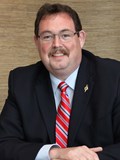 Lawrence J. Avery, CCM, CCE, Middleton, WI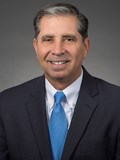 Robert J. Crifasi, CCM, CCE, CPA, New Orleans,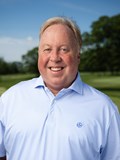 Todd D. Marsh, CCM, CCE, Lake Forest, IL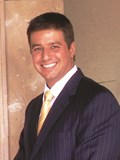 Michael McCarthy, Delray Beach, FL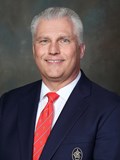 David A. Sheppard, CCM, Atlanta, GA
Cindy A. Williams, CCM, Rumson, NJ
The Fellows selection process includes a peer nomination; an in-depth application describing the individual's innovation, leadership, and commitment to the profession; interviews with the peer-comprised selection committee; and selection from among a group of highly qualified candidates.
In its fifth year, the CMAA Fellows community is comprised of a total of 34 individuals who serve as thought leaders, mentors, and champions of the Association and the club industry at large. Once honored, the distinction of CMAA Fellow is a lifetime recognition.
About CMAA
Founded in 1927, the Club Management Association of America (CMAA) is the largest professional association for managers of membership clubs with more than 7,000 members throughout the US and internationally. Our members contribute to the success of more than 2,500 country, golf, athletic, city, faculty, military, town, and yacht clubs. The objectives of the Association are to promote relationships between club management professionals and other similar professions; to encourage the education and advancement of members; and to provide the resources needed for efficient and successful club operations. Under the covenants of professionalism, education, leadership, and community, CMAA continues to extend its reach as the leader in the club management practice. CMAA is headquartered in Alexandria, VA, with 42 professional chapters and more than 40 student chapters and colonies. Learn more at cmaa.org.