News Room
Six Club Management Professionals Awarded Sally Burns Rambo Scholarship
Alexandria, VA—October 11, 2022—The Club Foundation is pleased to announce the 2023 recipients of the Sally Burns Rambo Scholarship. Established in 2012 by The Club Foundation with the assistance of the Texas Lone Star Chapter of the Club Management Association of America (CMAA), the Scholarship honors mentor, role model, and pioneer Sally Burns Rambo, CCM. Rambo was a vibrant club manager known for her support of emerging professionals in the industry and was responsible for paving the way for the success of countless club industry leaders.
The 2023 recipients are: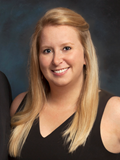 Bria Argrett
Assistant General Manager
Statesville Country Club,
Statesville, NC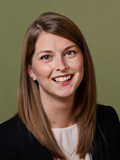 Margaux S. Beuscher
Clubhouse Manager
Sulgrave Club,
Washington, DC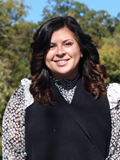 Abigail Fry
Director of Catering & Events
Maryland Golf and Country Clubs,
Bel Air, MD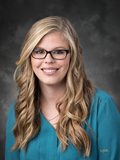 Rechelle Leal
Director of Youth Activities
Houston Racquet Club,
Houston, TX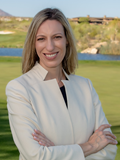 Marcie Mills, CCM
General Manager/COO
The Mirabel Club,
Scottsdale, AZ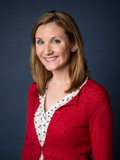 Katie Sacchetta
Executive Food & Beverage Director
General Manager/COO
Union League of Philadelphia,
Philadelphia, PA
The scholarship provides financial support to female club managers interested in furthering their professional development. Recipients receive the tuition costs and travel expenses to attend their choice of one of CMAA's Business Management Institutes.
 "The Rambo Scholarship benefits the advancement of emerging and seasoned female leaders in the club industry," said The Club Foundation and CMAA's President and CEO Jeff Morgan, FASAE, CAE. "Through these opportunities, the recipients can take advantage of additional education and networking opportunities, benefiting their career advancement and leadership growth."
To donate to The Club Foundation or apply for scholarships, please visit clubfoundation.org.
About The Club Foundation
The Club Foundation, a 501(c)(3) organization, was established by CMAA to fund the life cycle of a club manager's career, providing financial support for five key areas: students, faculty, club manage, CMAA chapters, and the club industry at large. It supports the advancement of club management professionals, funding industry education programs through scholarships and grants and has awarded more than $8.5 million in scholarships and grants since 1988. Learn more at clubfoundation.org.
About CMAA
Founded in 1927, the Club Management Association of America (CMAA) is the largest professional association for managers of membership clubs with 6,800 members throughout the US and internationally. Our members contribute to the success of more than 2,500 country, golf, athletic, city, faculty, military, town, and yacht clubs. The objectives of the Association are to promote relationships between club management professionals and other similar professions; to encourage the education and advancement of members; and to provide the resources needed for efficient and successful club operations. Under the covenants of professionalism, education, leadership, and community, CMAA continues to extend its reach as the leader in the club management practice. CMAA is headquartered in Alexandria, VA, with 42 professional chapters and more than 40 student chapters and colonies. Learn more at cmaa.org.