Professional Development
Six New Certified Chief Executives Recognized
The Club Management Association of America announces the latest CMAA members to have attained the designation of Certified Chief Executive. The Certified Chief Executive (CCE) designation was developed to recognize those managers who have shown the ability to successfully serve as the most senior manager in a club.
Meant to augment the Certified Club Manager (CCM) designation, seen as the "hallmark of professionalism" in the club industry, the CCE requires managers to have achieved the CCM designation, to have obtained Honor Society status by earning an additional 400 hours of education, to have successfully completed Business Management Institutes Tactical and Strategic Leadership, and to have served as the top executive in a club for a minimum of five years.
The following members successfully met all CCE requirements in the third quarter of 2023:
Enrique Contreras, CCM, CCE, Seven Oaks Country Club, Bakersfield, CA
Lloyd Gillespie, CCM, CCE, Shady Canyon Golf Club, Irvine, CA
Jeff Lowder, CCM, CCE, McAllen Country Club, McAllen, TX
Robert Aaron Martin, CCM, CCE, CAM, Wycliffe Golf & Country Club, West Palm Beach, FL
John D. Meagher, CCM, CCE, St. Francis Yacht Club, San Rafael, CA
James M. Reisig, CCM, CCE, Tokeneke Club, Darien, CT
The Club Management Association of America extends its sincere congratulations to its newly certified members and encourages them to continue their professional development in the future.
Learn more about the CCE designation & requirements
Membership and Member Benefits
President & CEO's Perspective: Fall Events for All
In this month's Vlog, Jeff Morgan, FASAE, CAE, talks about the diverse educational opportunities available this fall for CMAA members at all stages of their careers, including the Chef Summit, National Student Education Conference, and more.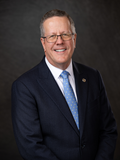 2023 Club Executive of the Year Nominations Due on September 25
Help recognize and honor an extraordinary club management professional who raises the bar in club management and within the CMAA community. Annually, Club Management magazine recognizes excellence in club leadership with the Club Executive of the Year Award. Originally known as the Club Manager of the Year, this distinction was created in 1985 by Club Management magazine. Today, the award focuses on club management professionals who demonstrate mentoring, create a supportive club culture, and sustain ongoing engagement with their local CMAA Chapter.
2023 Nominations must include specifics on how the nominee fosters and embraces:
Mentoring;
Creating a club culture that supports the staff team through on-going educational opportunities and crisis assistance; and
Demonstrating sustained engagement with their local CMAA Chapter.
CMAA welcomes and encourages nominations from diverse backgrounds and work experiences.
All Nominations must be received by September 25.
Review the full criteria, judging process, and notification process
Save The Date for Giving Tuesday
Giving Tuesday, (November 28 this year), follows the Thanksgiving Day weekend of family and celebrations. The biggest shopping weekend of the year focuses on retail sales with many incentives to go shopping. On Black Friday, retailers around the globe host events and advertise deals to bring people into brick-and-mortar stores; on Small Business Saturday, mom-and-pop shops, artists, and boutiques remind us not to forget the small business owners in our shopping escapades; and on Cyber Monday, online retailers clamor for our attention to more purchasing, but from the comfort of our own homes and devices.
Then the outlook changes. With all that shopping out of the way, we recenter on the importance of giving to charitable organizations with causes that we love and missions that are critical to community and caring. Spending on those causes is a critical fundraising effort for so many nonprofits, including The Club Foundation. Your contributions to support scholarships and grants from The Foundation are critical to the success of so many CMAA members who rely on our help to fund their continuing education in our industry.
Stay tuned for more information about Giving Tuesday as The Club Foundation asks for your contributions through the end of the tax year. We hope you will be able to hear us through all the frenzy and are so grateful for your willingness to contribute to support the future success of CMAA members, their professional development goals, and ultimately the future of our industry!
Don't Forget Your Dues Check-off
Peace, Love, & Scholarships! The contributions that you add to your membership renewal Fuel the Future of our industry by providing dollars critical to our ability to fund scholarships and grants. There are CMAA members each year who strive for success by building their knowledge and professional credentials—and many of them rely on support from the Foundation to reach their goals. Add a donation to your renewal, or if you have already renewed your membership, please consider donating today on The Club Foundation's website or by texting CLUBS to 41444.
Next Scholarship Deadline
Applications for the James B. Singerling Scholarship are due October 1. The Singerling Scholarship was created to honor CMAA's long-time CEO, Jim Singerling, CCM, upon his retirement after 25 years of leadership.  The scholarship focuses on CMAA members who have not had an opportunity to attend the annual CMAA World Conference and Business Expo as a professional member.  It provides registration and travel funds to support getting newer CMAA members to an amazing opportunity to learn, network, and experience the wonders of our association and industry.
If you have any questions about donating, applying for a scholarship, or anything else Club Foundation related, please complete our contact form or call us directly at 703-299-4284
Did You Know? Students Can Register Now for NSEC
The National Student Education Conference will be held November 3-5 in Palm Beach, FL. This conference is an opportunity for student members to enhance their CMAA experience by attending educational opportunities curated specifically for students. The curriculum will focus on teaching valuable life skills, club industry-specific tips and tricks, and building a strong network.
Resources
Upcoming Private Club Governance Online Symposium
Join the National Club Association (NCA) and Club Management Association of America (CMAA) for a half-day, online symposium diving into the associations' jointly published Private Club Governance: A Handbook of Principles and Best Practices, September 25, 12:00 to 3:00 p.m. EDT.
Open to members of both associations, the symposium will feature the authors of this new, definitive guide to the governance of private clubs, chapter by chapter, with time for questions and answers.
Club board members and staff leaders should plan to attend this landmark event.
Trends and News
Club Benchmarking and CMAA Embark on New Collaboration Through Partnership Network
Club Benchmarking has renewed its multi-year commitment to the CMAA Partnership Network. As a CMAA Business Partner, Club Benchmarking will work with CMAA to better educate club management professionals on business intelligence and the value of data-driven decision making. The two organizations' collaboration dates back to 2011.
As the club industry's leading provider of data analytics and business intelligence software, Club Benchmarking is committed to serving the full spectrum of club industry stakeholders—staff, management, boards, committees, members, and owners.
Through this partnership, Club Benchmarking will power CMAA's annual surveys, including the Club Finance & Operations Report and the Compensation & Benefits Report, as well as the biennial Club Governance Policies & Procedures Report.
Further, CMAA members will have access to select areas of the Club Benchmarking Platform for additional analysis. This valuable tool will allow CMAA members to analyze, compare, and improve their club's performance in relation to CMAA's Universal Key Club Performance Indicators. Club Benchmarking Founder Ray Cronin was a valuable contributor to the Task Force responsible for the development of the Universal Key Club Performance Indicators. 
"Given the evolution of the needs of club's business intelligence, we are thrilled to embark on this new avenue for collaboration with Club Benchmarking," shared CMAA's President and CEO Jeff Morgan, FASAE, CAE.
"Our collaboration with CMAA as a Business Partner is a natural extension of CB's passionate commitment to collecting, and analyzing data that can be used to manage and govern the club for better outcomes," said Club Benchmarking Founder Ray Cronin. "Our entire team is looking forward to advancing our work with CMAA and its members to provide business intelligence and support data-driven leadership across the industry."
CMAA members can learn more about Club Benchmarking at clubbenchmarking.com.