Professional Development
Six Club Management Professionals Achieve Certification
The Club Management Association of America (CMAA) announces the six newest club management professionals to attain the designation of Certified Club Manager (CCM). Established in 1965, the CCM designation is the hallmark of professionalism in club management. It is a valuable, internationally recognized, and widely respected mark of an individual's commitment to professional development and the club industry.
The CCM designation indicates that a club management professional has completed a rigorous and extensive course of study and training and demonstrates a dedication to proficiency and expertise in club management. To receive the CCM designation, one must invest time in specified education requirements, attend at least one World Conference and Club Business Expo, and maintain activity within their local chapter. After these conditions have been met, the individual must pass the CCM Exam.
The members of CMAA who attained the CCM requirements are:
Joe Brown, CCM, MBA, Des Moines Golf & Country Club, W. Des Moines, IA
Joseph Callison, CCM, Belle Meade Country Club, Nashville, TN
Erica Gilly, CCM, Portland Golf Club, Vancouver, WA
Ivo Nedelchev, CCM, The Old Collier Golf Club, Naples, FL
Jorge Rivera, CCM, Augusta National Golf Club, Augusta, GA
Amanda L. Zimmerman, CCM, The Stanwich Club, Greenwich, CT
The Club Management Association of America extends its sincere congratulations to these newly certified professionals and encourages them to continue their professional development in the future. 
Learn more about the CCM designation & requirements
Membership and Member Benefits
2024 CMAA Secretary-Treasurer and Board of Director Slate of Candidates Announced
The CMAA Board of Directors announces the election of Janine Budzius, CCM, CCE, of Philadelphia Country Club in Gladwyne, PA, to serve as the 2024 Secretary-Treasurer. She was elected by the Board during its spring meeting. She was first elected to the Board in 2019 and was reelected in 2022.

For general elections to the National Board of Directors, there are three, three-year terms, and one, one-year term open for 2024.
The following members have been slated by the CMAA Nominating Committee:
Judy Higgins, CCM, CCE, Valley Lo Club, Glenview, IL
Jeff Isbell, CCM*, Renaissance, Haverhill, MA
Charles Johnson, CCM, Detroit Athletic Club, Detroit, MI
Casey Newman, CCM*, Lakeside Country Club, Houston, TX
*denotes incumbent
Voting Information
Online voting will begin in December and continue through CMAA's World Conference and Club Business Expo, March 4-8, 2024, in Las Vegas, NV.  
Each and every eligible voter is urged to vote. Active voter participation is critically important to ensure our collective voice is heard regarding the future of our great Association.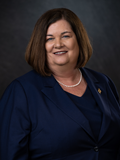 Honor Extraordinary Club Management Professionals
Help recognize and honor an extraordinary club management professional who raises the bar in club management and within the CMAA community. Annually, Club Management magazine recognizes excellence in club leadership with the Club Executive of the Year Award. Originally known as the Club Manager of the Year, this distinction was created in 1985 by Club Management magazine to honor an individual who by his or her achievements best represents the qualities found in hard-working, dedicated club management leaders. In 2008, the award was re-titled to mirror the evolution of the role.
Today, the award continues to evolve, focusing on club management professionals who demonstrate mentoring, create a supportive club culture, and sustain ongoing engagement with their local CMAA Chapter.
CMAA welcomes and encourages nominations from diverse backgrounds and work experiences.
2023 Nominations must include specifics on how the nominee fosters and embraces:
Mentoring;
Creating a club culture which supports the staff team through on-going educational opportunities and crisis assistance; and
Demonstrating sustained engagement with their local CMAA Chapter.
All Nominations must be received by September 25.
Review the full criteria, judging process, and notification process
Donate to The Club Foundation When Your Renew Your CMAA Membership
There are CMAA members each year who strive for success by building their knowledge and professional credentials—and many of them rely on scholarships and grants from the Foundation to help them realize their dreams. The contributions that you make today Fuel the Future of our industry tomorrow. Spread Peace, Love, & Scholarships to CMAA members throughout our industry by adding a donation to your membership renewal. If you have already renewed your membership, consider donating through The Club Foundation website or by texting CLUBS to 41444.
Deadlines
There are three more scholarship application deadlines this calendar year:
James B. Singerling Scholarship–Due Date: October 1
Willmoore H. Kendall Scholarship–Due Date: November 1
LaRocca Family Executive Scholarship–Due Date: November 1
If you have questions regarding this campaign or any other Foundation work, please complete our contact form or call us directly at 703-299-4284.
Did You Know? Students Can Register Now for NSEC
The National Student Education Conference will be held November 3-5 in Palm Beach, FL. This conference is an opportunity for student members to enhance their CMAA experience by attending educational opportunities curated specifically for students. The curriculum will focus on teaching valuable life skills, club industry-specific tips and tricks, and building a strong network.
Resources
Listen: Let's Talk Club Management Ep. 100 – Celebrating Our Century Episode
We are thrilled to be presenting our century podcast to our listeners. To celebrate this milestone, we took the podcast on the road and visited podcast superfan Jeff Isbell, CCM, CCE, at Renaissance Golf Club in Haverhill, MA. Jeff joined us as the "third mic" and our conversation ran the gamut—we chatted about Renaissance, the club management career field, Jeff's professional journey, and everything in between.
We want to share a hearty thank you to our listeners and supporters—without you, we wouldn't have made it to 100 episodes and we're looking forward to making many more!
Join the Club Wellness Community's Webinar Series, Your Club Wellness Team: The Employee's Journey!
Join the Club Wellness Community on September 19, 26, and October 3 from 2:00-4:00 p.m. EDT.
For this upcoming webinar series features six sessions with club industry leaders presenting essential steps and considerations in building your wellness team. From recruiting and training, to nurturing positive culture, to rewarding performance, this series will walk you through "the employee's journey" at your club with tactical and strategic insights for team-building success.
Trends and News
Alert: Inquiries from Las Vegas-based Culinary Union
CMAA has received several calls from individuals connected to the Culinary Union 226, based in Las Vegas, NV. The Culinary Union and the casinos and hotels in Las Vegas are currently renegotiating their labor contract.  
We have also received reports that CMAA members have been telephoned directly regarding this matter. CMAA has requested that all contact to our membership cease, and all future communication be directed to our President and CEO Jeff Morgan, FASAE, CAE, and our Director, Meetings and Events, Jayne Ayers.
Our Team has been in contact with the Mandalay Bay Resort, and we expect the issue to be resolved before our World Conference and Club Business Expo, March 4-8, 2024.
If you receive a call, you are welcome to direct them to National Headquarters at 703-739-9500.
DOL Proposes Changes to Overtime Rule, Threshold Increases to $55,000++ Annually
The Department of Labor has proposed changes to the rules governing which employees are eligible for overtime. The qualifying exemption salary threshold will increase to at least $55,000 and be subject to automatic increases every three years. 
EPA's Latest Rule Continues WOTUS Confusion
The Environmental Protection Agency and Army Corps of Engineers issued an updated rule in response to the Supreme Court's Sackett v. EPA ruling that invalidated certain aspects of the 2023 Waters of the US (WOTUS) rule but failed to address the important definition of "relatively permanent."
CMAA Joins with More than 500 Organizations to Help Build Tomorrow's Workforce
CMAA has joined with more than 500 trade associations, professional societies, businesses, and employers to form the Tomorrow's Workforce Coalition, established to build support for the Freedom to Invest in Tomorrow's Workforce Act (S 722 / HR 1477). The bipartisan, bicameral Freedom to Invest in Tomorrow's Workforce Act would expand qualified expenses under 529 savings plans to include postsecondary training and credentialing, such as licenses and professional certifications.