Club management magazine
Personalized Club Menus
Set your club apart from the competition by presenting a professional and thoughtful menu best showcasing your club's F&B offerings.
Events
Develop New Leadership Skills and Advance Your Career
Offered in the fall, the Mid-Management Conference is focused on developing new skills, broadening horizons, and advancing career and certification goals. This year's event will take place virtually on October 24-25, 2022.
Events
Students, Enhance Your CMAA Experience!
Experience education curated specifically for students. The curriculum will focus on teaching attendees valuable life skills and club industry-specific tips and tricks. Join us in Chicago November 4-7, 2022.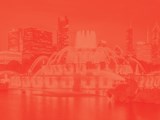 Events
Set Your Club's Strategic Direction
This fall's Club Leadership Summits bring together club management professionals and their club's elected leader(s) for cooperative education and engagement on best practices and trends.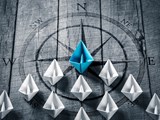 Membership
Join Thousands of Club Management Professionals
CMAA offers you and your club the education and resources you need to succeed in today's ever-evolving industry.