Governance
Answer the Call to Serve
Now is your chance to help lead the Association dedicated to furthering the club management profession. CMAA is currently receiving nominations for the National Board of Directors. Nominations of professional members with at least 10 years of CMAA membership are due no later than May 31, 2023.
Club management magazine
Serving Up the Next Big Thing
Explore what's hot and here to stay in club sports including Disc Golf, Footgolf, Ultimate Frisbee, Croquet, Squash, Bocce, Dodgeball, POP Tennis, & more.
Events
Set Your Club's Strategic Direction
This year's Club Leadership Summits in May, June, and September bring together club management professionals and their club's elected leader(s) for cooperative education and engagement on best practices and trends.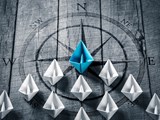 July 15-17, 2023
Club Wellness Summit
Join us for CMAA's 2023 Club Wellness Summit in Alexandria, VA, July 15-17. This is the first annual summit for CMAA's Club Wellness Community, and will feature four education sessions, networking opportunities, a club tour, presentation, and reception at Washington Golf & Country Club, and several wellness activities!
Membership
Join Thousands of Club Management Professionals
CMAA offers you and your club the education and resources you need to succeed in today's ever-evolving industry.