World Champion Eco-Challenge Adventure Racer Robyn Benincasa to Keynote Opening Business Session
Robyn Benincasa gives individuals and organizations the tools they need to inspire themselves and one another to their greatest heights and across their most challenging finish lines. For the last 20 years, she and her teammates have been competing at the front of the pack in the most unique and compelling classrooms on earth—the jungles of Borneo, the Himalayan peaks of Tibet, the rivers of Fiji, the rainforests of Ecuador, and the desert of Namibia—studying the good, the bad, and the not-so-pretty in Extreme Teamwork. It is through these harrowing, life affirming and often hilarious experiences in the world's most grueling challenges that she has emerged with her truly unique perspective on what it takes to build the kind of world-class teams that succeed against all odds, that triumph in the face of adversity and that win as one in times of great challenge and change. 
Robyn's multi-faceted experience—as a 20+ year veteran San Diego firefighter, a World Champion Adventure Racer, a 2014 CNN Hero, a Guinness World Record Endurance Kayaker, and a best-selling author—inspires people to grab life with one hand, grab their teammates with the other, and to achieve audacious goals that they could never accomplish alone.
Grab hold of your seats, Robyn's incredible stories and breathtaking footage of extreme teams in action is an invigorating thrill ride that will leave you energized. Hear Robyn at the Opening Business Session on Sunday, February 20, from 8:00 to 10:00 a.m. PT.
Learn more about the full offerings at the 2022 World Conference and Club Business Expo and register today! Early registration pricing ends December 13. 
Volunteer at World Conference in San Diego
Are you looking for a way to volunteer while at World Conference? Please consider introducing a speaker (or two or three) while in San Diego. It only takes about two to three minutes, and it greatly assists the Professional Development Department with running a smooth event. Information will be coming soon on how to sign up. Thank you in advance for everyone's assistance.
Membership & Member Benefits
It's Time to Cast Your CMAA Vote!
Voting is a significant CMAA Professional membership privilege. Please take a moment to review all the information you'll need to vote in the 2022 CMAA Election. There's a great slate of candidates who are prepared to serve the Association for your consideration. Please consult the following information and vote:
Candidates
At its summer meeting, The CMAA Board of Directors approved the nomination of Joe Mendez, CCM, CCE, as your 2022 Secretary-Treasurer. The official announcement was made during the 2021 Leadership/Legislative Conference (LLC) as well as via Outlook, social media, and related press releases.
Additionally, the national Nominating Committee met in August 2021 to prepare the slate of National Director candidates. There are three, three-year terms and one, one-year term available. The number of candidates on the slate is equal to the number of vacancies on the Board. These candidates were presented during the business session at the 2021 LLC, where the slate was officially announced.
The candidates' profiles may be found on the board elections page.
Eligibility Requirements to Vote
Only Professional, Alumnus, Continuation, and Retired-Professional members who have renewed their 2022 national membership as well as select Honorary members are eligible to vote. Members with the status types listed here may vote (found on your digital membership card expiring 10/31/2022):
01 – Professional
02 – Alumnus
03A – Retired-Professional
04 – Honorary
CU – Continuation
Online and Onsite Voting
For the 2022 CMAA Election, you may request and use an online Voting Authorization from now until February 18, 11:59 p.m. ET. When you register online to vote, if you're authorized as an eligible voter, you will be emailed an official code. Once your vote is "cast" using this unique code, the process is complete and closed. As always, your online vote remains confidential. Or, if you're joining your peers at the 2022 World Conference and Club Business Expo in San Diego, you will have the opportunity to vote onsite; onsite voting kiosks will be open and staffed during designated hours from February 21-23.
The 2021 election results will be tabulated by the voting software for announcement at the Closing Business Session on February 23, 2022 and will also be posted on the CMAA website. Let your CMAA voice be heard–join your peers at the polls!
Apply for 2022 CMAA National Committee Service by December 31
As a membership organization, CMAA is governed by members to serve members. Standing and special committees (i.e., task forces, at-conference and/or ad hoc committees) are an important part of CMAA's leadership structure and vital to its success. Committees help CMAA achieve its strategic goals by identifying needs within the profession, studying and discussing issues, and proposing programs and policies.
CMAA strives to develop a large group of interested members (Professional or Alumnus status are eligible for committee service) to serve. Appointments are made by the incoming CMAA Chairman and designed to achieve balanced member representation from chapters and regions, club types, individual demographics, skill set, and professional experience.
CMAA National Committee appointments will be made from the pool of members who apply for committee service by December 31. Approximately 150 committee and special group openings are anticipated for 2022. National committee service qualifications criteria, additional information, and the service request form are available here. As committee placements and needs vary annually, CMAA cannot guarantee selection of all volunteer applications.
Thanks in advance for your interest and willingness to serve CMAA in this volunteer capacity. Member guidance and input are critical to the Association's continued success!
Thank You! You Made a Difference on Giving Tuesday!

This year, members around the globe contributed to The Club Foundation's annual Giving Tuesday campaign. A total of $28,415.57 was donated which will directly support future scholarships and grants through The Foundation. We exceeded our fundraising goal, bringing in more than 5-times the funds of the 2020 campaign. We are so grateful for all those who took the time to donate to the campaign —without your contributions, we simply would not be able to provide the support we do to club professionals, faculty, students, and the industry at large.
Congratulations to the following winners:
Chapter Challenge Bragging Rights–the Nebraska Chapter brought in 224.55 percent of their fundraising goal, earning them the title of Best Chapter for Giving Tuesday 2021.
Chapter Challenge Drawing–Zachary Crum won a free registration to the 2022 World Conference and Susannah Miller, CCM, won a free registration to Leadership/Legislative Conference 2022.
Royal Cup Coffee Hour–John Tieng, CCM, won a free thermal mug and coffee from Royal Cup Coffee and Tea
Mindful Moment Hour–Gil Russell won a free membership for the Club Spa and Fitness Association
Happy Hour–Allinson Betancourt won a free thermal water bottle and a scented candle
Congratulations to Recipients of the Kendall and LaRocca Scholarships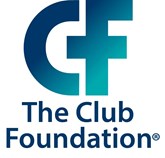 Seven club management professionals were chosen for the coveted Willmoore H. Kendall Scholarship:
Maddy Heeter, Assistant Manager of Food and Beverage, Cherokee Town and Country Club, Atlanta, GA
Erin McGurgan Glover, Clubhouse Manager, Chilton Club, Boston, MA
Justin A. McNaughton, Banquet Manager, Country Club of Lincoln in Lincoln, NE
Remus Calin Ciolomic, Clubhouse Manager, Orienta Beach Club, Mamaroneck, NY
Rickford R. Foo, CEC, Executive Chef, Upper Montclair Country Club, Clifton, NJ
Alexis Lecceadone, Senior Catering Manager, Oak Hill Country Club, Rochester, NY
Moira Guzi, Catering Manager, Metropolitan Club of the City of Washington, Washington, DC
The Willmoore H. Kendall Scholarship was established in memory of Club Management Association of America 1998 President Willmoore "Bill" Kendall, CCM. The scholarship provides support to mid-management professionals who are interested in pursuing their Certified Club Manager (CCM) designation, the internationally recognized and widely respected mark of professionalism in club management.
Recipients of this valuable scholarship receive support with the costs associated with attending the required curriculum including CMAA's Business Management Institutes (BMI), the Certification Review Course, and other CCM associated fees.
Additionally, three mentor/mentee pairs were chosen to receive this year's LaRocca Family Executive Scholarship:
Dylan Petrick, Chief Executive Officer and mentee Haley Hopkins, Director of Food and Beverage from Kenwood Country Club in Cincinnati, OH
Daniel Laterza, CCM, General Manager, Marietta Country Club in Kennesaw, GA and Joshua Singleton, Assistant General Manager, Athens Country Club in Athens, GA
J. Josh Paris, CCM, General Manager, and mentee Lindsey Warren, Assistant General Manager, Old Town Club in Winston-Salem, NC
The scholarship provides financial support for attendance at a Business Management Institute (BMI) for mentors and the option to receive complimentary conference registration or payment of annual CMAA national and chapter dues for the mentees.
Students: End of Year Reminders!
The next Zoom Call with a CMAA Manager event for December is Tuesday, December 7 at 5:00 p.m. ET with CMAA Manager, Elisha Cicerone, CCM. Join Elisha as she discusses Food and Beverage in clubs! Following that, the next CMAA Coaching Call with Shelley MacDougall and Kevin MacDonald will be on Monday, December 13, at 4:00 p.m. ET. Check out your Student Newsletter for the Zoom links!
If your chapter is having a Student Job Fair for Club Management and would like Christina Krueger, Student Development and Member Communities Manager to travel to your event to promote the CMAA Student Membership, please email Christina to inquire!
Enter Your Student Chapter in the Student Shark Tank Competition
CMAA students take on Shark Tank! Have an idea or product that you think the club industry could benefit from? Tell us about it! At CMAA's World Conference in San Diego CA, you may get the opportunity to introduce your idea to a panel of "Sharks" (club professionals) and other conference attendees who would like to sit in on your presentation. This competition is for student chapters or individual student members to come up with an outstanding idea and show it off. Submissions are due online on January 17, 2022!
Did You Know: Your Club Management Peers Could Benefit from CMAA Membership
As 2021 winds down, so does the New Member Recruitment Contest. As we enter the home stretch, do you know anyone that could benefit from membership in CMAA? If so, there is no time to waste! Please let them know the benefits that you find so invaluable and encourage them to join!
So far, CMAA has welcomed 726 new members (as of October 31). We have surpassed our goal of welcoming 714 new members in 2021! Congratulations to all Chapters who have already met or exceeded their 2021 goals!
And don't forget about the New Member Recruitment Contest. Check out to see where your chapter falls in the standings. Each new member makes an impact! Winning chapters will receive a $2,000 Education Grant from The Cub Foundation. All chapters that reach their goals are entered in a drawing for a $1,000 Education Grant as well.
Thank you to all members who work hard to grow our beloved Association.
Keep Your Employers Safe This Winter
Cold weather is upon us with many areas of the country already experiencing snow and freezing temperatures. Take time to prepare your staff and supervisors for the hazards they may encounter when working outside. Supervisors should be reminded to monitor workers' physical condition during tasks, especially new workers who may not be used to working in the cold, or workers returning after spending some time away from work. Explore OSHA's resources on winter hazards including understanding cold stress, shoveling snow, using powered equipment like snow blowers, and more
Join the Women in Club Management Community in December
The Women in Club Management Conversation Series for December will be held on Thursday, December 9, at 2:00 p.m. ET. We will be welcoming Jessica Blatchley, the Executive Performance Chef for the New York Jets. Jessica will be talking with us about her role with the New York Jets and how she navigates her role in a predominantly male industry. The Women in Club Management group will be having their last monthly community discussion of the year on Wednesday, December 15, at 1:00 p.m. ET. Both of these calls are open to anyone, so bring a friend to our supportive community.
Deadline Extended: Submit Your Data for the Compensation and Benefits Survey
CMAA has extended the deadline for the 2021 Compensation and Benefits Survey. The survey will now be open until December 10, 2021.
Like our previous studies, this study will be hosted on the CMAA Research Portal that allows for easy survey completion as well as customized reporting tools for you and your staff.
All participants will receive a complimentary copy of the Industry Report plus an Individual Club Report, with your own club's compensation and benefits statistics reported alongside the appropriate industry comparatives. Club Resource Center subscribers, who participate in the survey, will also receive access to an online data analytics tool, which allows clubs to compare their data versus peer groups and create customized aggregations of the survey results.
New to this study: If your Chapter reaches participation of at least 10 clubs and a 20 percent participation rate, Chapter participants will also receive a Chapter print out of their Chapter's data.
This important member benefit allows CMAA to tell a better story about our industry. If you have questions, please contact CMAA's Director of Research, Amilcar Davy at 703-739-9500 or Shawn Six of Industry Insights at 614-389-2100 ext. 103. 
EPA and Army Propose Return to Pre-2015 WOTUS Rule
In late November, the Environmental Protection Agency (EPA) and US Department of the Army announced the advance release of their proposed rule to officially codify the return to the pre-2015 Waters of the US (WOTUS) rule. In June, the EPA first announced its intentions to revisit the WOTUS definition by undertaking a new rulemaking process.
Read more about the status of the rule in the Legislative Report.
| | |
| --- | --- |
| Dec 6 | Online Voting Begins |
| Dec 13 | Last day for Early Registration Pricing for the World Conference and Club Business Expo |
| Dec 31 | Last day to Apply for 2022 CMAA National Committee Service |
| 2022 | --- |
| Jan 10-14 | BMI Sports and Recreation–Scottsdale, AZ (FULL) |
| Jan 13 | Webinar: CSFA New Member Orientation |
| Jan 17-21 | Joe Perdue Certification Review Course and CCM Exam–Virtual |
| Jan 17-21 | BMI Leadership Principles–Los Angeles, CA |
| Feb 18 | Last Day to Vote Online |
| Feb 19-23 | World Conference and Club Business Expo–San Diego Convention Center, CA |
| Mar 7-11 | BMI Leadership Principles– Los Angeles, CA |
| Mar 7-11 | BMI Strategic Leadership–Boston, MA |
| Mar 14-18 | BMI Club Management–Georgia State University, Atlanta, GA (FULL) |
| Mar 14-18 | BMI General Manager/Chief Operating Officer–Michigan State University, East Lansing, MI |
| May 16-20 | BMI Golf Management–The Club at Admirals Cove, Jupiter, FL (FULL) |
Webinars begin at 2:00 p.m. Eastern Time, unless otherwise noted
Webinar registration opens approximately seven days prior to event
Additional webinars will be posted as they are scheduled