Bet on Yourself
It's the right time and right place to build your success. What can you accomplish at the CMAA World Conference and Club Business Expo?
Boost your leadership skills with inspiring featured speakers and general sessions.
Build your professional network.
Bust through your operational challenges with the latest, innovative club solutions.
Borrow ideas and insights for your club.
Bolster your team with new club talent and mentor future industry leaders.
Breathe and enjoy dedicated time away to reset and refocus.
Accomplish all your objectives while advancing your career and certification goals.
Success is not about luck. It is about planning, hard work, dedication, and growth.
Bet on your own success with CMAA and join club management professionals from around the world at the club industry's largest annual gathering and the only event focused on the business of running a club at the Mandalay Bay Resort in Las Vegas, NV, March 4-8, 2024.
2025 World Conference and Club Business Expo
February 5-9, 2025
Tampa, FL
Featured General Session Speakers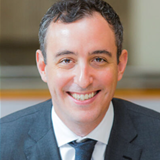 Will Guidara
Tuesday, March 5, 8:00-10:15 a.m.
CMAA Opening Business Session Featuring Restaurateur and Author Will Guidara
Will Guidara is the author of the national bestseller, Unreasonable Hospitality: The Remarkable Power of Giving People More Than They Expect, which chronicles the lessons in service and leadership he has learned over the course of his career in restaurants. He will share valuable insights into why "service is the new luxury" and how to succeed in today's "hospitality economy."
Guidara is the former co-owner of Eleven Madison Park, which under his leadership received four stars from the New York Times, three Michelin stars, and in 2017 was named #1 on the list of the World's 50 Best Restaurants. He is a graduate of the hospitality school at Cornell University, has coauthored four cookbooks, was named one of Crain's New York Business's 40 Under 40, and is the recipient of WSJ Magazine's Innovator Award.
The Opening Business Session is the official World Conference kick off. Meet the candidates for the 2024 CMAA Board of Directors during the Candidates' Forum. Honor and recognize the professional development achievements of CMAA members, including the 2023 Certified Club Managers, Certified Chief Executives, and Master Club Managers, and be present for the unveiling of the 2023 class of CMAA Fellows. President & CEO Jeff Morgan, FASAE, CAE, will highlight key developments in the annual State of the Association address.
More featured speakers to be announced soon!
Schedule at a Glance
Updated 08/14/23
All Times Pacific Standard Time (PST)
*Separate ticket or reservation required.
Photo Archive
Last year's photos captured many exciting moments at the World Conference.