Chapter Management and Resources
Utilize these tools to succeed as a leader in your Chapter. Consult this resource for chapter position descriptions and responsibilities, award program descriptions, chapter management, and much more.
CMAA's Chapters are vibrant and thriving communities, driven by dedicated, volunteer leaders. Use these tools and resources to succeed and further your local network.
While these documents are planning tools at the core, each provides a distinctive outlook.
The Blueprint for Chapter Success is geared toward planning a Chapter's successful "CMAA year."
Download Blueprint for Chapter Success
The Chapter Roadmap and Chapter Dashboard Indicators offer strategic planning/thinking exercises.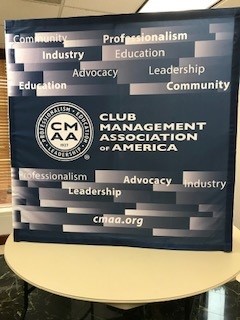 CMAA has two table-top display booths for all CMAA members to use for local or regional expositions, chapter trade shows, career days, allied association events, and other presentation opportunities.